Dare I say it, but I really love the latest jewellery pieces I've made.
I am still adding to collections meant for the shop when it opens, but I thought I'd share a few pics of what I've been up to
Lady Of The Lake
This pendant is part of another designer collection I'll be doing, based on the Arthurian legends. This necklace is based on the enigmatic high priestess The Lady Of The Lake, who arises from the waters holding the magical sword Excaliber, for King Arthur
I used Green Amethyst gemstones, for that watery, mystical appeal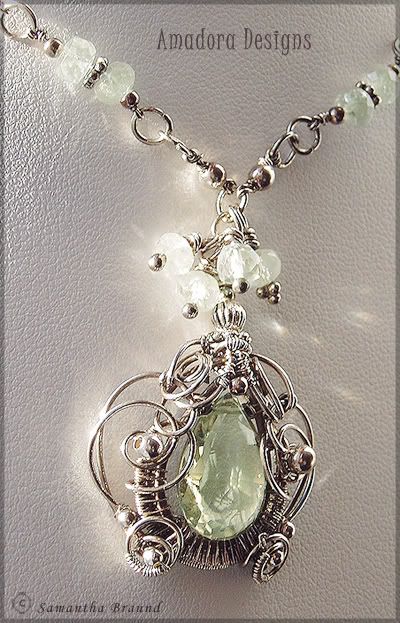 Radha
This is a necklace I made last night based on an Indian Princess. The necklace contains Labradorite faceted gemstones, and sterling silver sculpted wire.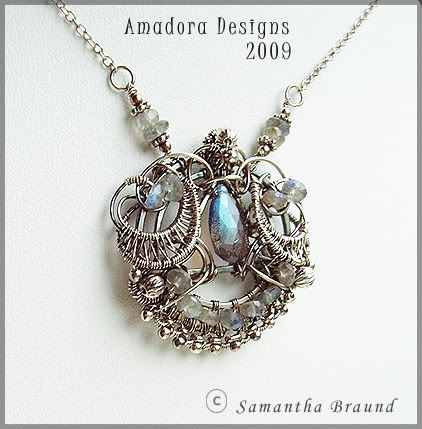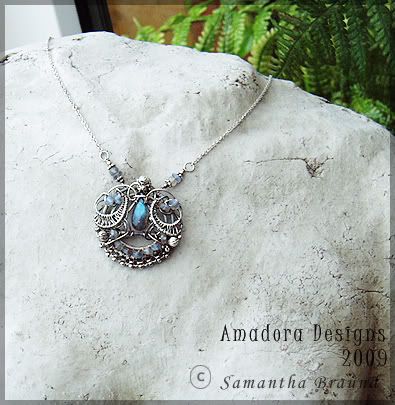 Nemesis
This is the latest addition to the Greek Goddess collection. Nemesis is the Greek Goddess Of Retribution, she avenges those that have been wronged against
I chose a dark red garnet stone , sculpted within a sterling heart to represent her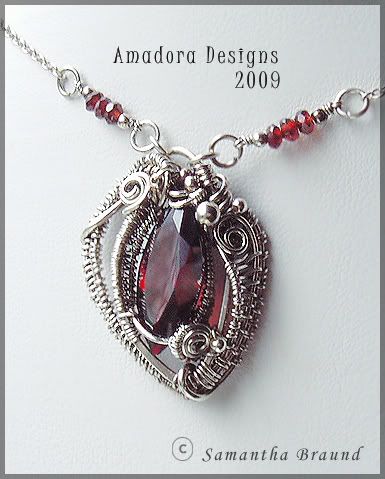 Hope you like them!