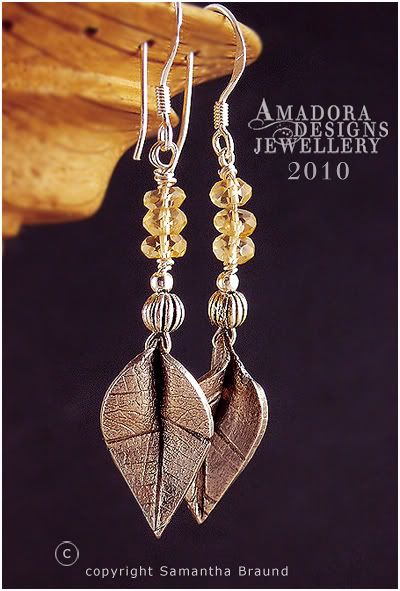 I used up the last of my sculpted clay leaves to make matching earrings.
I like the outcome so much, with the matching citrine rondelles, that I am inclined to make more leaves to make matching earrings for all the fairy pendants
The weekend is going OK so far, it is pretty chilly here, but the sun was bright. Did a bit of gardening this morning, fixed the trellis, and pruned back a rose bush....
Tomorrow, I am going to do more website related work - but I need a reward of some kind, as encouragement LOL.I'll have to think of something...