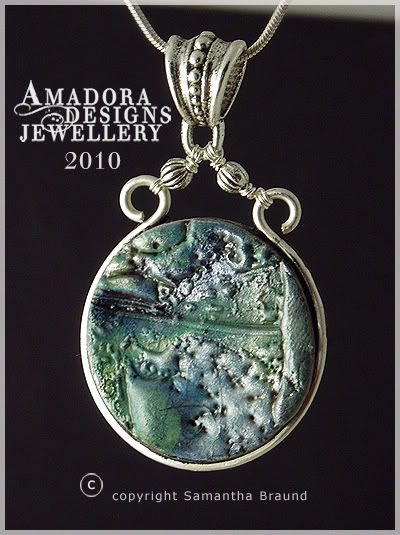 This monster post is to show some of the seventeen painted polymer pendants I've finished off this week.
They all have sterling silver frames and bali silver beads
I handpainted all of them after texturing, they are inspired by the colours found in the coral reef.
I really love the textures on these, very organic.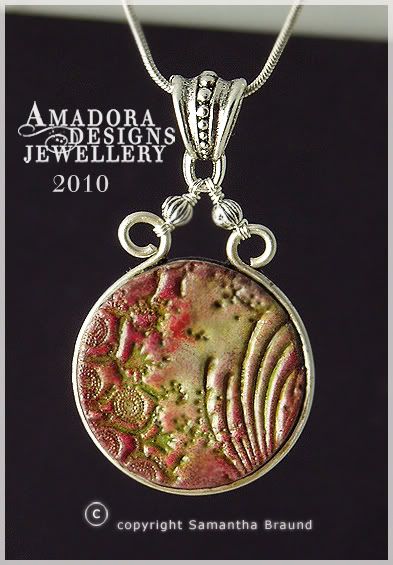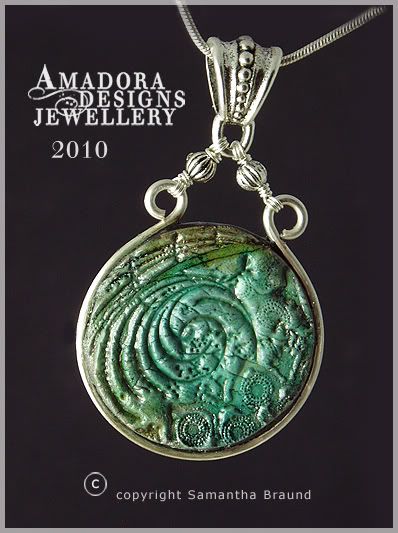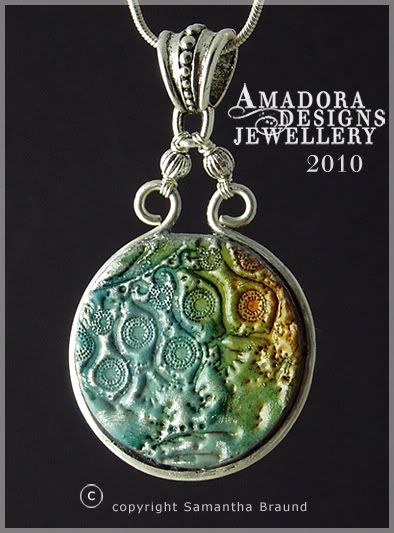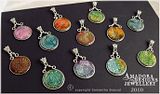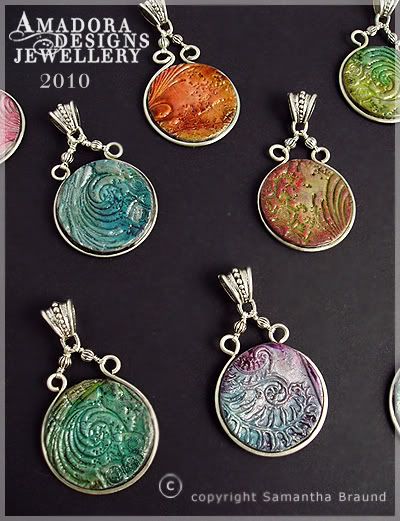 A Couple of pics of unfinished items to show close ups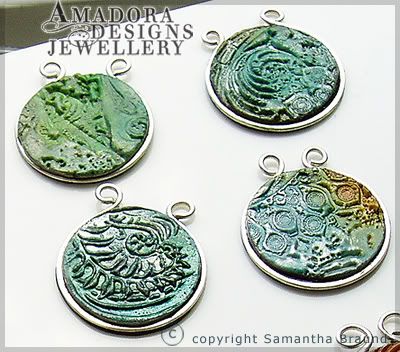 Hope you like them.
I will be putting them up for sale on the blog store here, soon, they will come with a sterling chain each :)