"I'm so proud of it, I put my name on it"
No I am not referring to the lean, mean grilling machine...but to my new piece which is a creative leap for me. I have even put a little tag on the inside with my initials
I have been offline for ages I know, but I had a lot to sort through. I tend to always be working creatively speaking though, because it is a wonderful form of therapy for me
Sculpting in metal clay is my focus for right now. The best part is that I have been able to combine my wire sculpture work, with the metal clay sculpting, to get closer to the picture in my minds eye.
I am really chuffed with how this has turned out - its part of a Mermaid collection, and has fine silver with Natural Aquamarine gemstones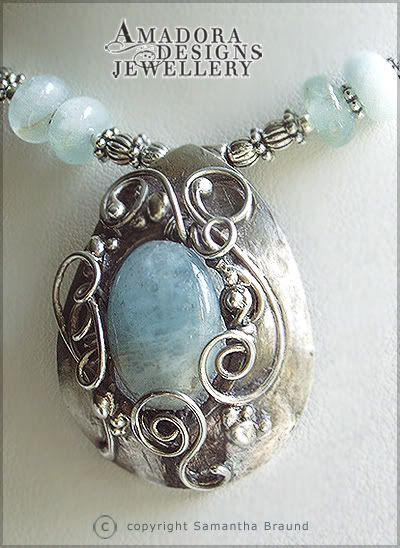 So, I hope you like it, and anyway, it's just lovely to be back :)