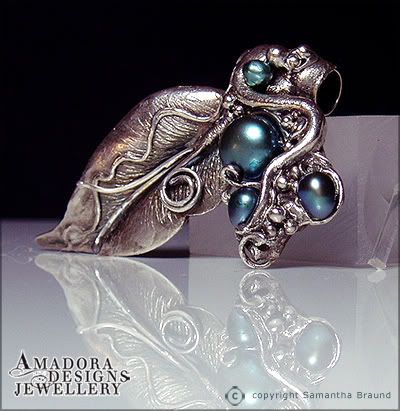 In the face of familial rejection, and other personal dramas, I throw myself into creativity. It's the only way to stay sane, in a manner of speaking
I've always wanted to really sculpt in precious metal clay, and this is the first time I have managed it. This started literally as a couple of lumps of clay and some wires. The texturing was achieved using micro carving tools.
This piece is a little natural wonder in it's own right. Shining brightly in the dark.