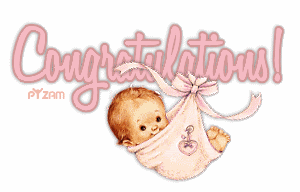 Sorry everyone, I have to post this here, because I have no other way of messaging my sister
Congratulations on the new baby!!
I really hope the labour was OK, and that you've recovered from it.
I hope the baby is healthy and sleeps well.
I will be sending a little something in the post, that I will be making.I hope you don't throw it away.
Good luck and all the best