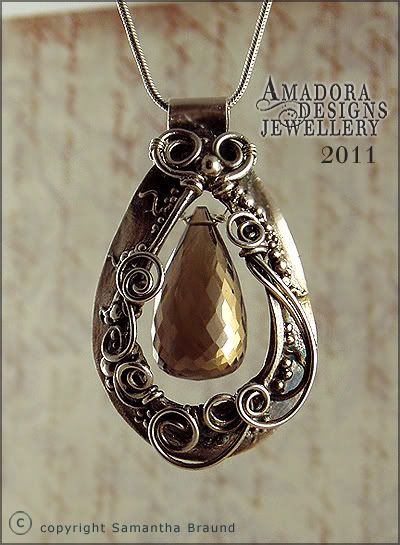 I realised over the last few days that I hadn't actually made a piece of jewellery in months! Totally weird...
I had this gorgeous large Smokey Quartz briolette, that needed a decent setting, and the designs kind of called to me. Before I knew it, I was sculpting in silver clay again
The fine silver "frame" is embellished with a sterling silver wire sculpture.I love combining the two effects. I have tried this out before, but I'm getting better at it :)
Hope you love this piece as much as I do!