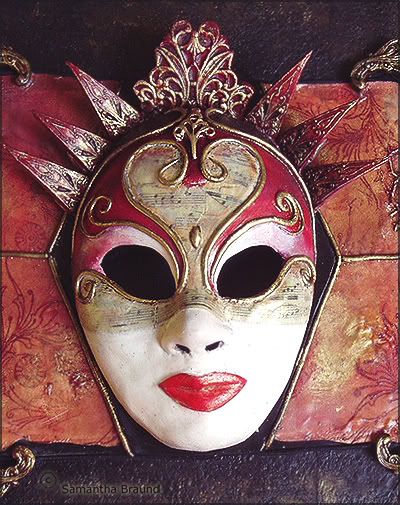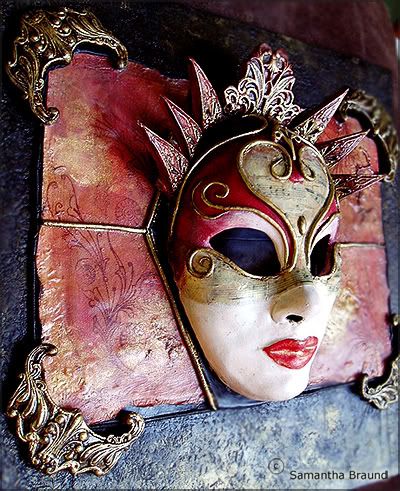 I finally finished my Venice Mask, and am really happy with the results.
I changed my mind over almost every aspect of it, but in the end, I went with making a crown, and a faded grungy wallpaper background, with matching rich colours.
She has a rather imperious look about her, don't you think?
It reminded me a little of "Mirror, Mirror, on the wall..." from Snow White, I think it must be her angular, pointy crown.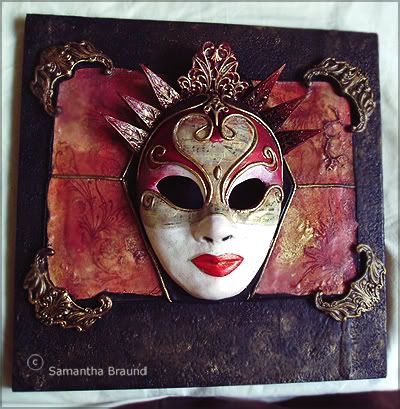 The whole thing is set on a square piece of MDF wood, which I textured in black polymer clay and gold paint. Its 20cms x 20cms (about 8 inches square) in total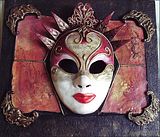 CLICK THUMBNAIL FOR FULL VIEW