It's been ages since I made any wire sculpted jewellery.
This is a Bicolour Smokey Quartz Briolette, which is quite sizeable.It's sculpted in sterling silver.
I photographed it in a light box, since the natural light where I am is still poor. It was tricky trying to capture the colour of the briolette, but I think the pics have come out well in the end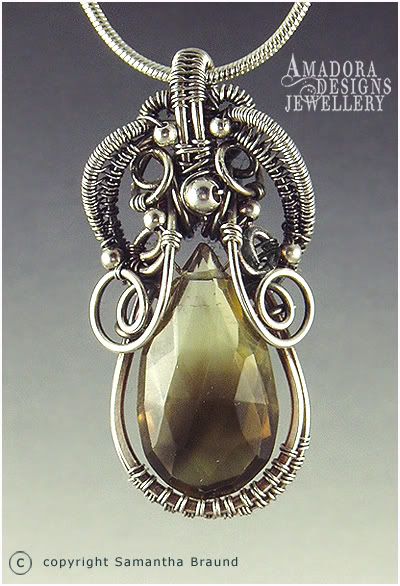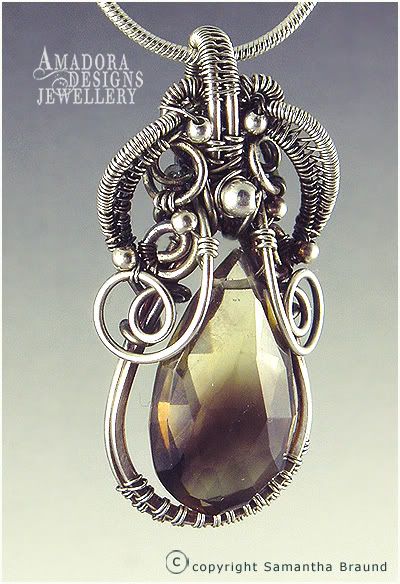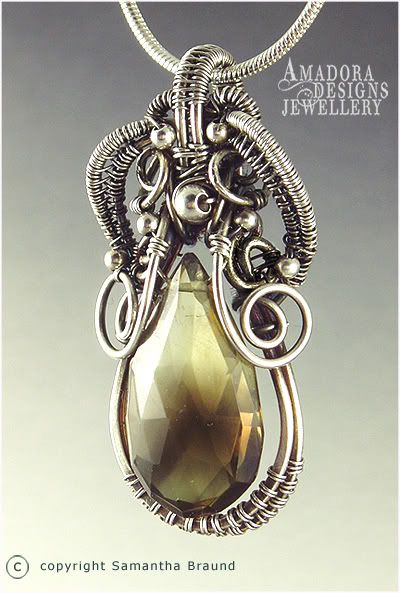 I've been a busy making fine silver pieces for my upcoming enamelling course. They're done now, I made 4 of them, and I'll put up the photos as part of a pre and post enamelling blog post.
I'm also heading to the Desire Contemporary Arts Fair in London soon too.
So there is lots of inspiration to be had...