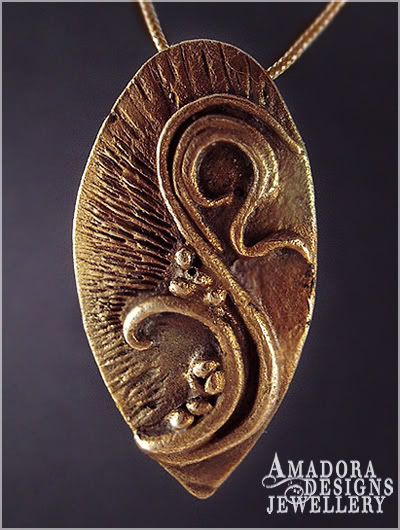 My new piece is an Aztec Jewellery inspired pendant
Here is a typical example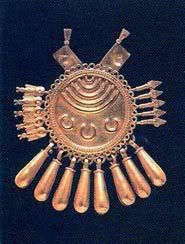 This one is made in Bronze, using the Fastfire Bronze clay, I mentioned in the last post
I found it really easy to work with, and even managed to make the snake like coils, and ball embellishments, that I tend to favour in my designs
The finished effect was actually a light gold coloured bronze. I added a torch fired patina, which gave off deep gold and green hues, that for the life of me, I couldn't capture on camera LOL.
It's so much nicer "in person"
I took some close ups to show the textured details, and a little pic to show its true size to scale, with it in my hand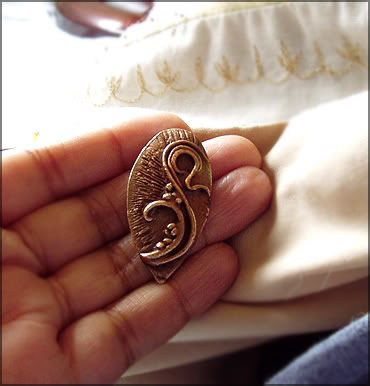 Hope you like the pics!