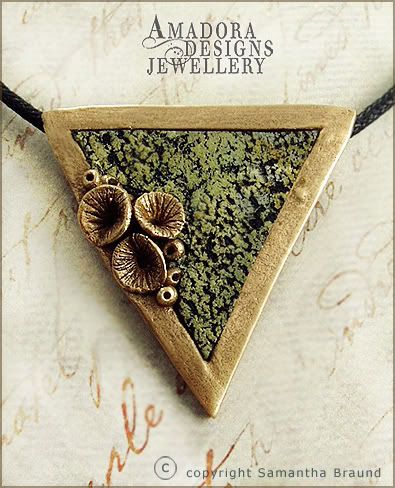 Spring hasn't quite sprung here yet, but I am lucky to be surrounded by a mini belt of natural woodland.
The latest pendant is influenced by the plethora of lichen, moss and fungi covering the trees, that I can see from my window.
Some people are huge fans of this kind of flora and fauna.Flickr has whole groups dedicated to the subject. I used a couple of pics from this group to base my piece on.The original photos can be found
HERE
I love the fungal forms in this image...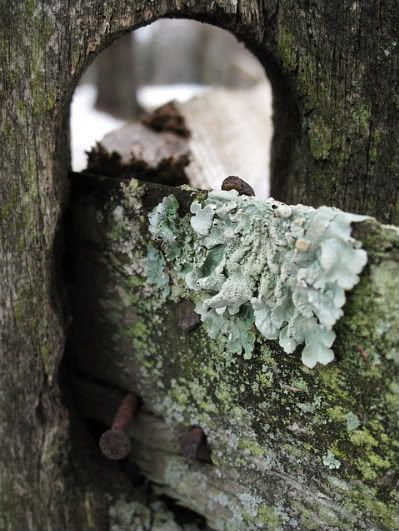 ...and the colours and textures in this image
The pendant is sculpted in Bronze, with a small focal point of fungi.
An inlay of polymer clay has been textured and painted to mimic the lichen and moss
Here are more photos showing different views.Hope you like them:)