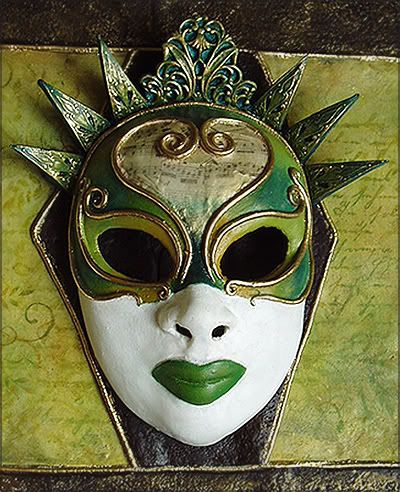 I made another Venetian Mardi Gras mask, they take a few days to complete but are addictive to create.
This one is inspired by forest foliage, all yellows and greens.
The background "faded wallpaper" was made by painting layers upon layers, in acrylic paints. I love the effect.It is framed in embossed gold, with polymer clay moulded art deco pieces.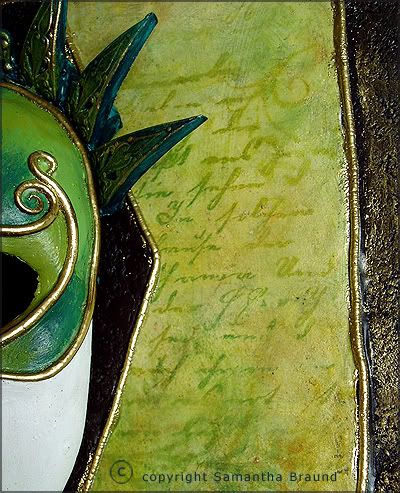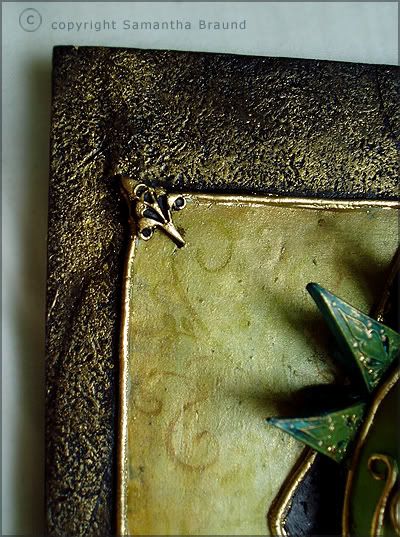 The mask of her highness itself is a riot of yellow/green gradients. I couldn't settle on a particular colour, so I kept overlaying more shades on.
Both masks I've made so far, are sitting on my studio wall, in full view when I'm working. They are very inspiring, and will hopefully act as my muses :)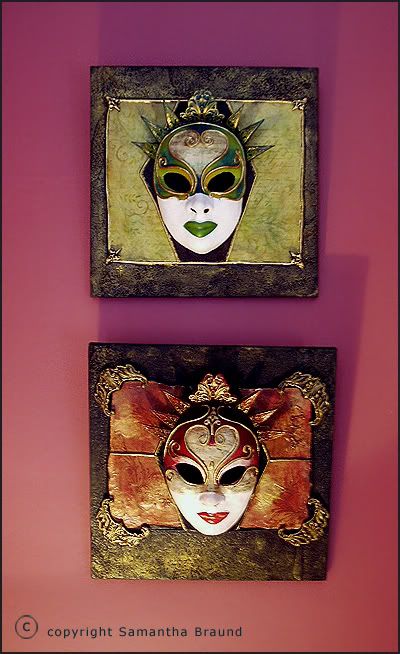 Hope you liked all the pictures!