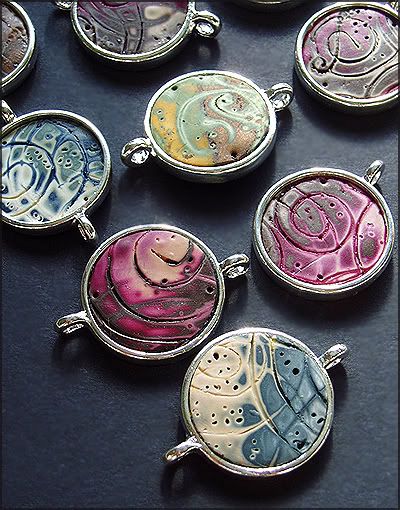 I have used some of the Mokume Gane sheets to make these fun and funky little pendants. I've been calling them Minipops.
I have absolutely no idea why, LOL...but the name has now stuck. Minipop Pendants, fancy one?
I really need to get some work done, and get off the laptop...