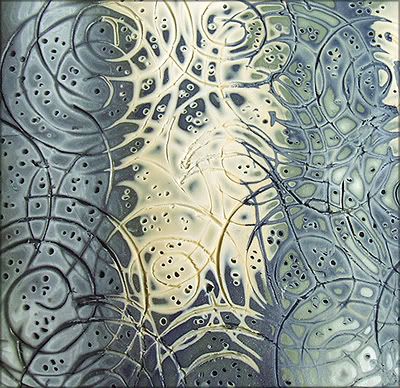 Here is another set of Mokume Gane polymer clay sheets. This time the colour scheme is more muted than the ice cream flavours, and are a combination of creams, greys , blues and greens. The patterns and colours made me think of seafoam
I'll be using some of these MG sheets to combine with Bronze, next week. I'm off on my enamelling course this weekend, and then going to the Desire Contemporary Arts Fair in London - which should be fun!
Wishing everyone a happy fun packed weekend too. Enjoy the pics..