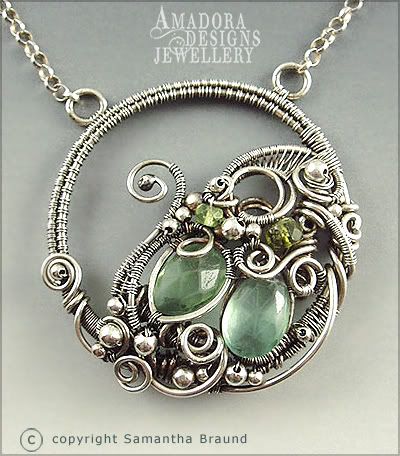 This necklace has 4 different green gemstones. There are 2 teardrop shaped gemstones, one being Rainbow Fluorite, the other is Peridot. These are paired with 2 faceted rondelles, one is Green Amethyst, the other is Vesuvianite.
The sterling silver wire sculpture is similar to one of the Greek Goddess pendants I made awhile back, Medusa, which is
HERE
on my Flickr album. It's still in my shop too...
The theme is Spring Awakening, with lush greens and plenty of movement within the piece. I am really proud of it :)
I hope you enjoy the pictures!